Sacred Gate Campus is the first educational institution built by the Sacred Financial Group. On the surface, all looks normal, but there are troubling undercurrents that lay beneath its design. Rumor has it that supernatural experiments are being conducted below Sacred Gate's underground facilities. From the outside, the school's veneer seems to reflect the Sacred Financial Group's commitment to time-honored values, with its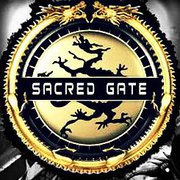 al, oriental architecture, brick-lined walkways, pagodas, florid gardens and exotic fountains.In the middle of the school, running through its main walkway, a long and winding stone dragon weaves below and above ground, its head looming over Sacred Gate's main reflecting pool. Awe inspiring and serene, Sacred Gate Campus is the epitome of Eastern calm.
Ad blocker interference detected!
Wikia is a free-to-use site that makes money from advertising. We have a modified experience for viewers using ad blockers

Wikia is not accessible if you've made further modifications. Remove the custom ad blocker rule(s) and the page will load as expected.